01.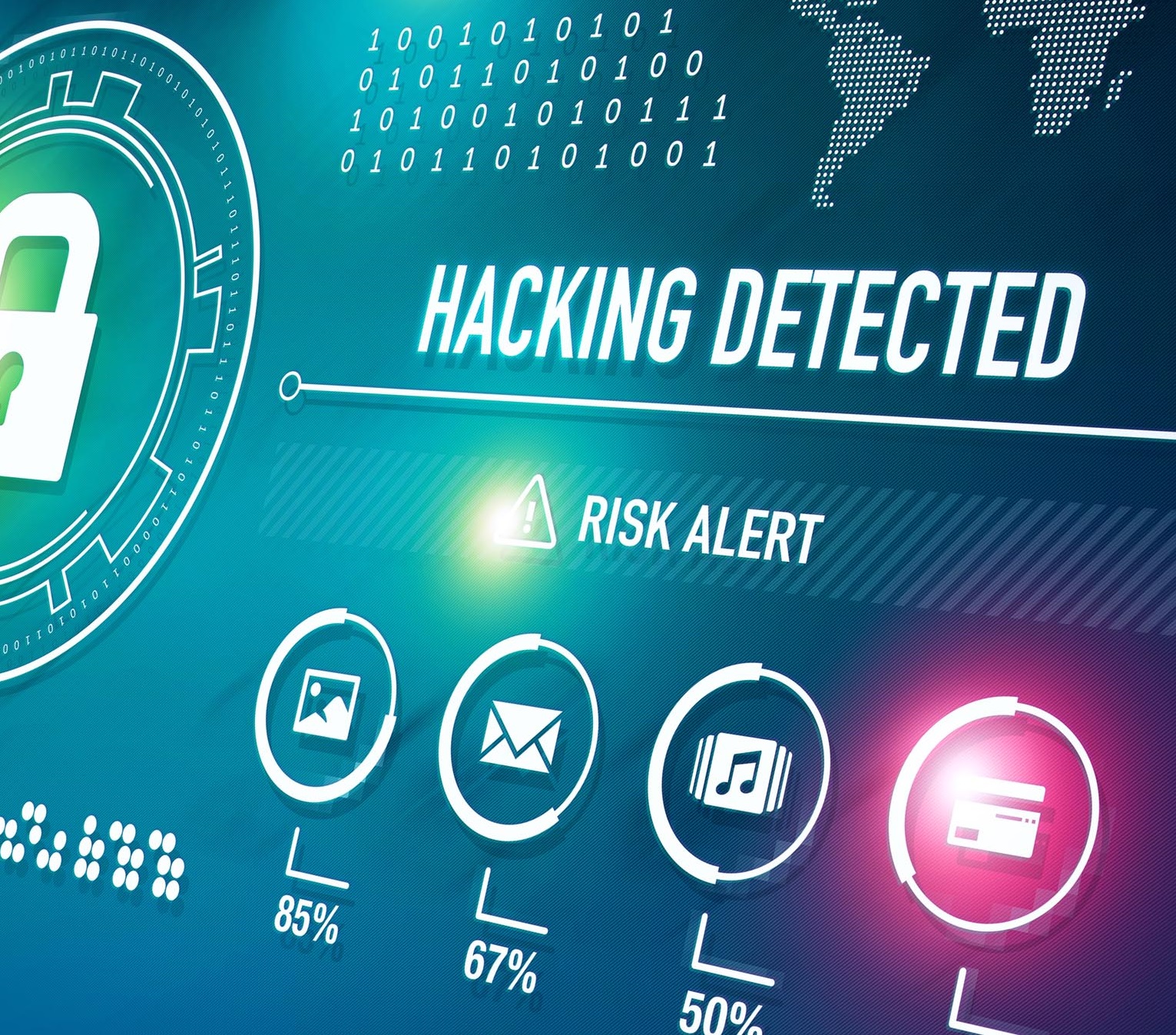 With technological innovations, it becomes easier to hack a website. Every day, hundreds and hundreds of websites are getting hacked. Although many precautionary measures are evolving, the hacking scenarios continue making the noise. Hackers are always trying to steal data from a website. But how would you know whether your website is hacked or not? Well, here are 6 symptoms that clearly suggest that your website has been hacked. Have a look:
Slowing down of your website
For the last couple of days, you notice sudden slowing down of your website. It was not so earlier. But these days you have noticed that your website slows down more frequently than ever. Also, your website doesn't feature many videos, images, or large scale files that may act as the culprit. The interface is easy and uncluttered. Why such a sudden drop in the speed? The performance is also hindering. All these clearly indicate that your site is under the scanner of hackers. The server used to run the website can also be a culprit. You can use PageSpeed Insights from Google to measure the site's overall performance and how the server is behaving.
A sudden drop in site traffic
Have you tracked your site's traffic? Use Google Webmasters to track the traffic of your website. Is it stable or is there a sudden drop in the rate? If there is a decline in traffic, it can be due to some issues with Google Algorithm update.  But what happens if there are no updates of late yet the traffic has dropped? This is a clear indication that your site is under hacker attack. Hackers have a tendency to steal traffic from sites and then divert those towards their own portals. They never use any legitimate route; rather, they hijack traffic from other websites. Be careful with that.
Your site is marked by Google as Deceptive or Not Secure
When you surf the internet, at times you try to open sites that comes with a warning from Google, "Site is not secure". This is a clear indication that the site holds something malicious which may challenge your device's privacy and security. Google is much concerned with the safety of the users. They keep scanning sites for malware detection. If by any chance they detect some fishy elements in your site, they will blacklist the site immediately and will start to display warnings like, "Site is not secure". Such warnings alert the visitors and your site slowly loses out on the traffic.
Facing difficulty logging into the Admin Panel
Do you face difficulty of late logging into the Admin Panel of your site? Well, it can happen if your site is under hacker's attack. If you cannot log into your site, there is a chance that the site has been invaded by hackers. These hackers have removed your admin privileges and hence, you are deprived of logging into the portal.
Sudden flashing of irrelevant pop-ups and malicious ads
This is a clear indication that your site is hacked. Whenever a site is hacked, malicious ads and irrelevant pop-ups starts flashing in more often. This is because hackers are trying to use your site to promote some kind of counterfeit and illegal products and services. Such malware ads will result in affecting the user's computer. It will irritate the visitors and hence, your site will lose out on the traffic.
Random keywords ranking
Whenever you are using Google Analytics, you notice that random keywords are showing up. But such things not happened in the past. Then why it is taking place now? Well, this is a clear indication that your site has been attacked by hackers. You may notice keywords that are not relevant to your site's content and you may not have used them at all. These keywords get generated automatically. This indicates that hackers using you site to promote their services and redirect the traffic.
What to do?
Repairing a hacked website is much possible. There are professional website hacked fixing services available. Take help of these services to make your website free of hacker's attacks.